Plastic Nose Wire for degradation mask
---
Biodegradable fully plastic nose wire ( Bio-MaskFit ) is made of biodegradable environment-friendly material, suitable for innovative full-degradation masks. Bio-MaskFit can be degraded into CO2 and H2O by microorganisms, and its degradation products are non-toxic and harmless.
---
Width:5.0mm; Thickness: 0.80mm
Package in rolls or bobbin
ROSH, REACH, Halogen Free
Fluorescence Test, Angle Test, Bending Strength Test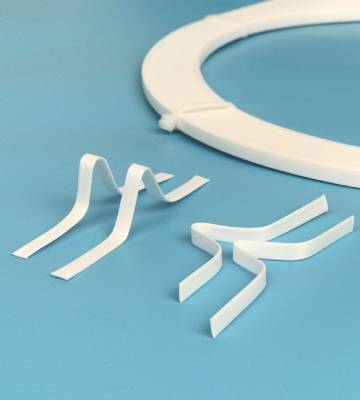 Remark: The above information is for reference only, the client can customise the colour and shape based on their needs.
---