Flame Retardant Nylon Filament
---
The original base material is PA6. Based on V0 environmentally friendly halogen-free and low-phosphorus flame-retardant raw materials, stable flame-retardant effect which self-extinguishing within 10 seconds from fire. Compared with the surface-coated flame retardant products, flame retardant agent are added to the raw materials of FR-SC & FR-PRO, which make the performance is more remarkable. It is Suitable for escalator skirt brushes, vacuum cleaners, Garage Door Window strip brushes, etc.
---
0.15mm~1.0mm
≥25mm error1.0mm
1220mm
50±2mm
1.18g/cm³
225℃
Paper/PE Film/Plastic Film Package or Bobbin Package
RoHS
V0 certification report issued by UL, Flame-retardant certification issued by UL, V0 certification report issued by testing agency, Fame retardant test certification issued by Tai Hing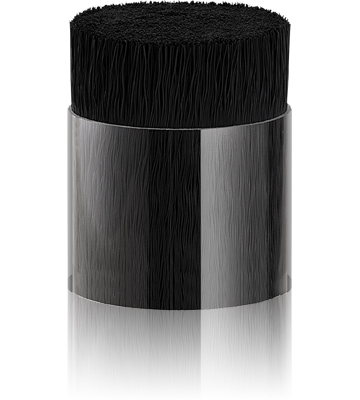 Remark: The above information is for reference only, the client can customise the colour and shape based on their needs.
---